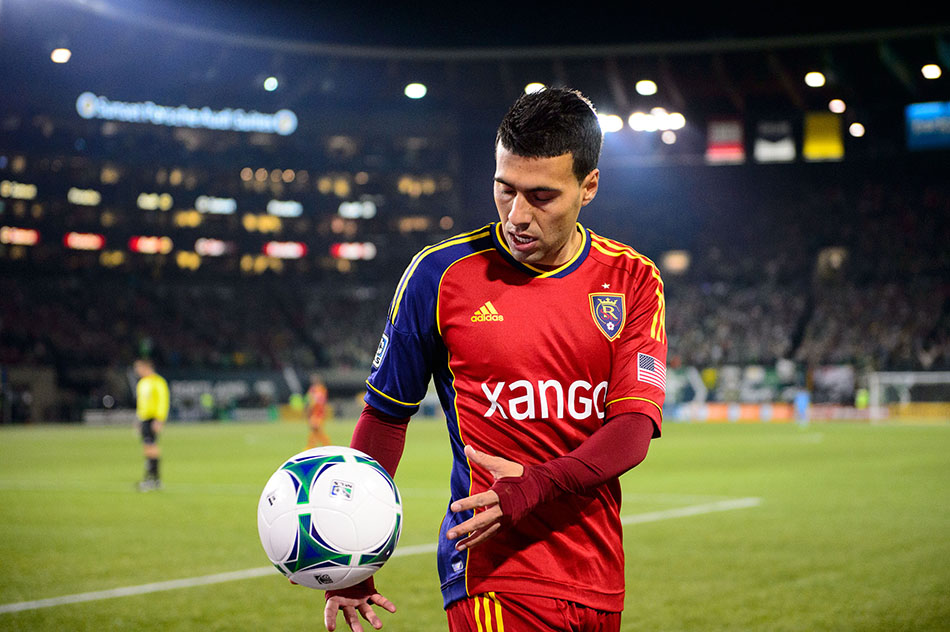 At last year's epic Portland Timbers vs. Real Salt Lake Western Division Final, I grabbed that quick shot of Javier Morales getting ready to take a corner kick.
These are the in-between moments that sports photographers are prone to tuning out, and they often make more interesting photos. Portraits really.
and I also shot this portrait today…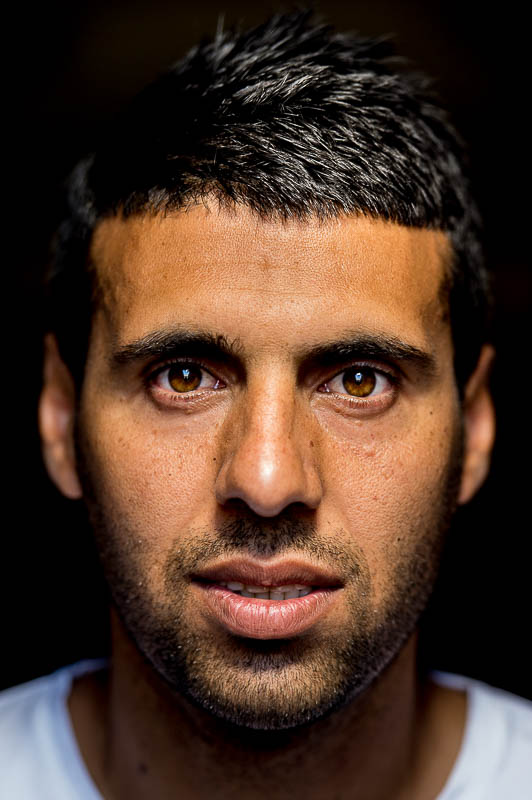 Always good working with our RSL beat reporter and human light stand Chris Kamrani.
Here's Chris' story: Real Salt Lake: Age isn't slowing down Javier Morales